Difficulties completing eLearning because of lack of internet service at home? Thanks to LigTel Communications, your student can now go to 3 locations within ENSC and utilize new wi-fi hotspots to give them the access they need! Please check your email for information.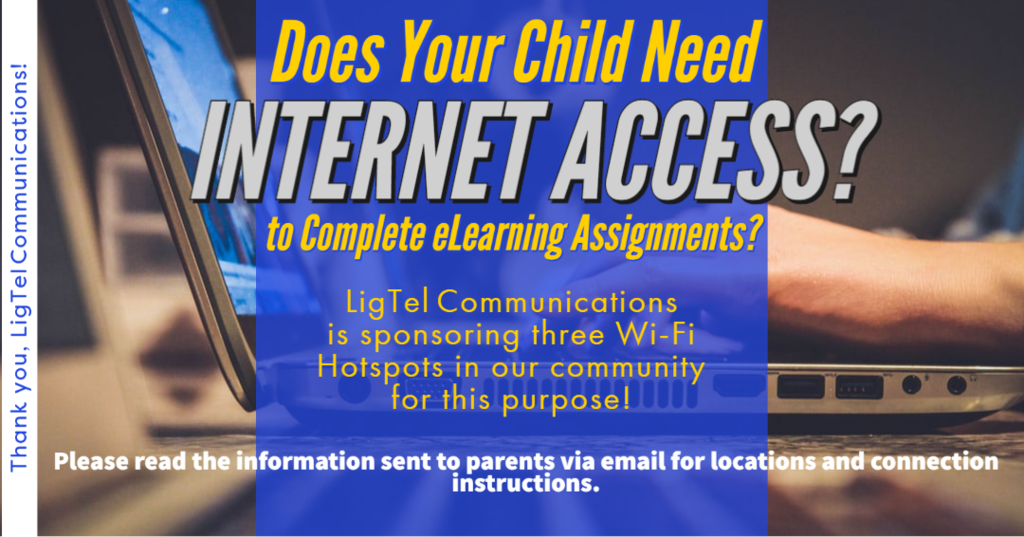 Thursday's Athletic Awards Program (March 12) will be canceled due to circumstances that are out of our control. The Activities Department will be working to get all awards to students that were earned throughout the winter season. Thanks for your understanding!

East Noble 52 Snider 66. Final.

East Noble 37 Snider 49. End of 3rd.

East Noble 28 Snider 32. Half.

East Noble 11 Snider 14. End of 1st.

East Noble 51 DeKalb 36. Final. Knights will play Snider Friday at 7:30pm.

East Noble 32 DeKalb 24. End of 3rd.

East Noble 28 DeKalb 20. Half.

East Noble 20 DeKalb 8. End of 1st.

The East Noble High School Athletic Winter Awards Program will be held next Thursday, March 12th, in the Cole Auditorium. The program will begin at 7pm sharp. Look forward to recognizing our winter programs!

East Noble 10 Elkhart Memorial 11. End of 1st.

All extracurricular practices are optional today, Feb. 28th. BBB vs Elkhart Memorial is a go tonight. Reminder, tonight's game is at North Side Gym in Elkhart. It will not be played at Elkhart Memorial HS.

All extracurricular activity practices are optional for tonight. Practices may not start before 3pm. Attendance will not be counted. Gymnastics meet at Carroll is on tonight. Again, participation is optional for any extracurricular activity or practice when school is canceled.

All extracurricular activities and practices are canceled for today Wednesday, Feb. 26th. Be safe Knight Nation.

East Noble 48 Angola 51. Final.

East Noble 29 Angola 35. End of 3rd.

East Noble 15 Angola 21. Half.

East Noble 8 Angola 10. End of 1st.

JV BBB: East Noble 26 Angola 31. Final.