EDIT MAIN
OCCUPATIONAL THERAPY
---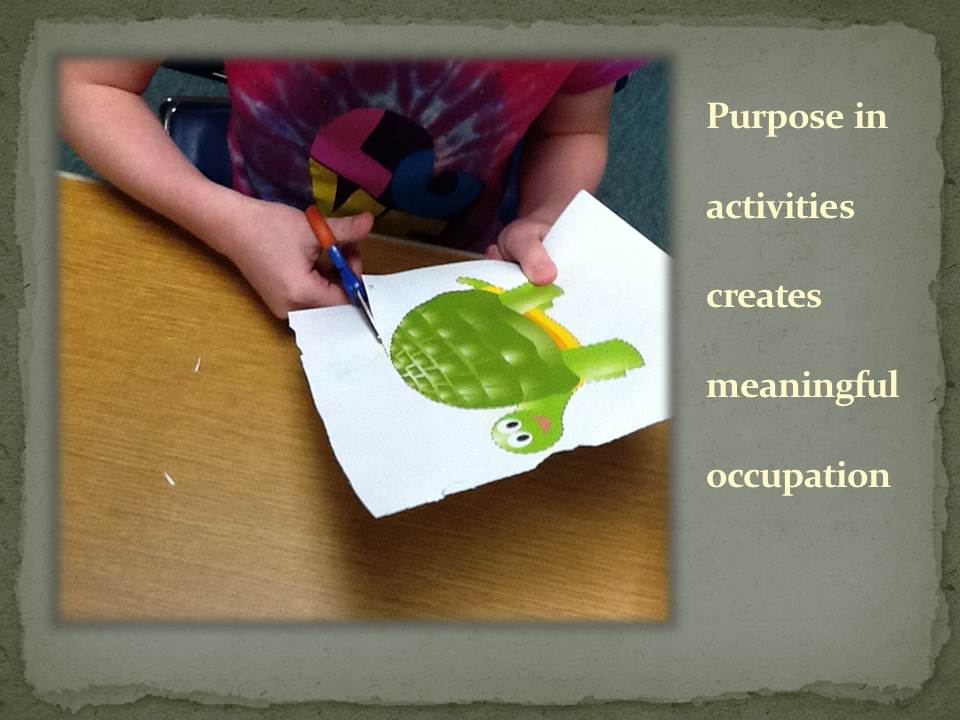 Welcome to Occupational Therapy!
PURPOSE OF OCCUPATIONAL THERAPY IN SCHOOLS: Occupational therapy in school settings are provided to facilitate students to actively participate in the special education program.
Results intend that students reach a state of physical, mental, and social well-being; that they identify and realize aspirations, satisfy needs, and cope with the environment with special strategies.
Intervention is directed on behalf of each individual student.
However, occupational therapy practitioners will offer strategies, equipment or approaches to be used daily in the classroom.
Thereby, occupational therapy contributes to the organizational efficiency, policies, procedures, or resources for teachers and administrators to provide educational services to all students.
About Disabilities
About Cerebral Palsy--C.P. is a result of one or more brain injuries during or before birth.
ADHD Tips for Living--Tips for Living with ADHD
Autism-High School years--Tips for Living Life to the Fullest in High School when you have autism.
Autism-Preschool --Tips for preschool children with autism
Developmental Delay --Tips for children with developmental delay